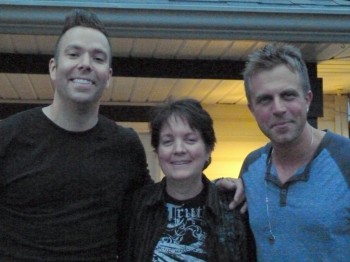 Kadooh and Jesse from State of Shock (and now Austin Belle) have been great friends to Comfort Doll Project over the years! Kadooh and Jesse both donated their used guitar strings last year and we auctioned them off a few at a time.. the final ones were auctioned this month and we have the results!
We raised $80 and were able to Supply a Classroom for a year, as well as provide Antibiotics for 10 kids.
The cool thing about this auction is that Jesse spent some time in Peru just before the auction, in a very poor area of the country, and when he was coming home through the airport, ended up talking to a couple of ladies from World Vision who had a booth set up… he ended up sponsoring a child on the spot! He got home that evening, and found our thank you card in his mail box 🙂 Jesse has become a huge supporter of what we do, and has donated more used strings from his country band, Austin Belle. Kadooh too is a huge supporter and tells his band friends about what we are doing.