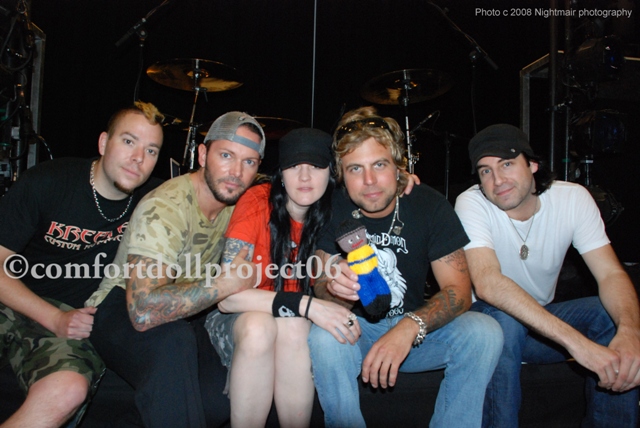 Auction 13 -January 2009 we auctioned off an autographed photo of State of Shock as well as autographed drum sticks, guitar picks, and a State of Shock tee signed by the band. With the auction money, $245.00 CAD,  we were able to purchase the following items at the World Vision Gift Catalog:
-2 mosquito nets to protect up to 8 children from malaria ($30)
-Antibiotics for 10 children ($30)
-School lunches for 50 children for one month ($75)
-Supply a classroom for a year (pens, pencils, writing books etc) ($50)
-3 soccer balls for school kids to have something to play with ($30)
-We also used $30 dollars from the total amount, and put it towards a KIVA Loan KIVA is an organization that helps people in developing countries through Micro Finance – people loan 30 dollars each and an Entrepreneur is able to receive a loan of anywhere from $400 – $2000 dollars to support a new or growing business. Once the loan is repaid, lenders can withdraw the initial 30 dollars or reinvest in a new loan. Once the loan is repaid (in 7 months) I'll reinvest the money into a new loan on behalf of STATE OF SHOCK.
My thanks go out to Cameron, Jesse, Kadooh, Alley and Johnny of STATE OF SHOCK for their participation in our project; the initial photo, and allowing me to come back and have the photo signed – as well as the cool band swag they loaded me down with for the auction! You guys are the best – and I mean that