Wanna Do a Comfort Doll Photo with us?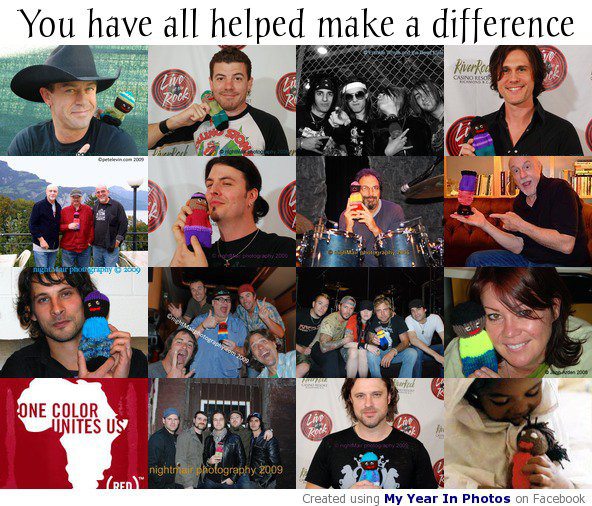 IF YOU ARE A BAND OR MUSICIAN AND WANT TO HELP –  it's pretty easy.
If you're passing through Vancouver, Kamloops, Kelowna, or other Okanagan BC cities on tour, we can arrange for a comfort doll photo in person – usually we do it the day of the show, at the venue, and before or after the sound check. Contact us at comfortdollproject @ gmail.com – if a photo isn't your thing, we'd love your used guitar or bass strings! (see page bottom below!)
If this works for you, this is what we will need for Step #1:
contact name and number –usually tour manager or head band member
access to the Venue – an access pass of some sort to get us past the security dude, or for you to come get us at the door
max 10 minutes of the band's time for the photo (and hopefully a piece of band swag; used drumstick, guitar pick, setlist, tshirt, signed cd, used guitar strings! etc)
it helps if the band knows why we are coming, before we show up – this cuts down on the time needed to do the photo/ explain why we are there with a cute knitted doll
If a photo in person isn't possible, we can also do it through the mail.
We mail you a doll and index card with return envelope
someone on your end takes a pic of you/band holding the doll
the picture gets emailed back to us
the index card gets mailed back to us in the envelop provided
The Auction: Step #2
We set up the auction on eBay and will send you a link once the auction goes 'live', and YOU will (hopefully) help publicize the auction to your fans via Facebook, Twitter, fan club, blogs etc. Frankly, without the band/mgmt help we cant reach enough of your fans to run a successful auction. The difference between support from you or no support, can be as great as $1600 or $60 for the same items!
If you wish, we can coordinate the auction to run along side your CD release, video release or tour etc, to give the band extra publicity at that time.
Once the auction is ended and the eBay and PayPal fees paid, we blog the results – the amount of money raised and what it went towards using World Vision's Gift Catalog. We hope that you will pass that info on to your fans. We add you to our 'roster' both on our website, and our other social sites.
You'd be amazed at how many fans will bid on a band photo (or chewed up drum sticks, or set list, guitar pic, etc), and even $30 can buy 2 bed nets (enough to protect up to  8 children total), $30 can protect up to 6 children from blindness due to lack of Vitamin A, $15 can provide fortified flour to a family for a year! A little goes a long way.
And, it makes you feel good that you've done something to help – Your fans feel good because you've done something to help – We feel good because one more person has made a huge difference.
Donate Your Used Guitar or Bass Strings 
 If a comfort doll photo isn't your thing but you still want to help – we gladly accept used strings! We make bracelets, necklaces, earrings etc from the strings, and either auction of the lot at once, or sell them individually through our various social media sites. We've had great success so far with string items, and fans LOVE to wear something that you've left your DNA on 😉
Again same deal – we can come pick them up if you pass through town, or we can accept them through the mail. Again the items bring in much more money if you cross promote the items on your own social sites. We will always 'tag' you when we post the items.
Thanks for the ongoing support to all who have participated so far, and to those who are about to – cant wait!