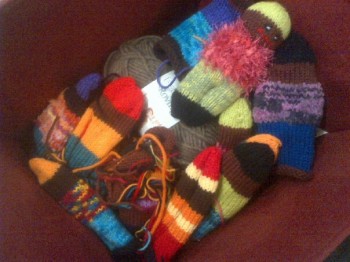 Want to make a doll, or three? (hehe)
If you KNIT you can find a pattern HERE
If you CROCHET you can find a pattern HERE
We are sending Comfort Dolls to a variety of agencies at this time. Two or three times a year, Drops of Grace from Texas, needs dolls for their trips to Rwanda, and  ICross is always in need of Comfort Dolls too.
You can mail Comfort Dolls to Icross directly here:
Icross Canada
Box 3
Saanichton BC
Canada, V8M 2C3
More info about Icross can be found on their SITE.
IF ANYONE finds out about other agencies in the USA, Europe, or even Australia or NZ that is doing similar for the kids in Africa or developing countries, leave us a comment with a name and link and we'll check it out and add it to our data base