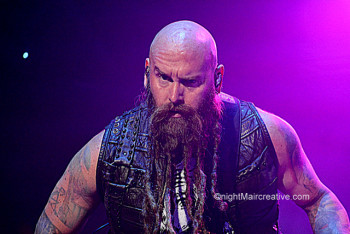 We found out about Five Finger Death Punch through Papa Roach, and that they were coming to a town near us (along with two other bands in one huge concert).. so I started following them on Twitter and found that Chris Kael their bass player was #1 a super nice guy with a good sense of humour, #2 very active on social media, and #3 always looking for ways to give back.
We tweeted Chris just once, with a photo of one of the bracelets we made with Jerry Horton's (Papa Roach) guitar strings, and asked if he would be interested in donating strings – and he gave us a resounding "send me an address, I'd be more than willing to donate a pack to help out!" Messaged Chris, letting him know that we were actually going to the concert his band was going to be doing in a month or so, and arranged to get the strings that night.
The show was great. Loud! Energetic. Hectic. Amazing. Seeing Papa Roach play again (second time only) and then Five Finger Death Punch for the first time.. and the fans were pretty decent too which was great! After the show, we hooked up with Chris' assistant Brad, who passed on a package of strings for us (thanks very much!) and we were all set! Can't wait to see what we can create with these!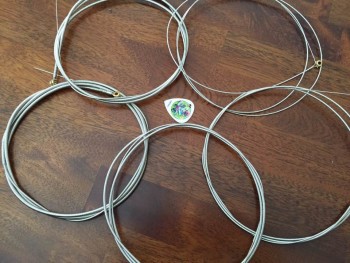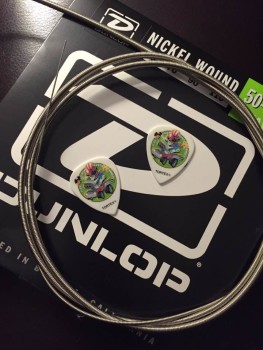 ©comfortdollproject.com