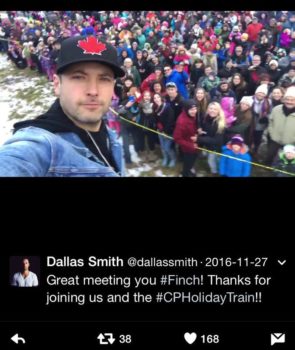 A year ago Dallas Smith donated his used guitar strings while at a show in Kelowna (see here) and after a long winter and some creativity, we have just used the very last string! We were able to make 6 beautiful bracelets for fans including one lady's 10 yr old daughter who is a huge Dallas Fan.
We hand delivered one bracelet during a concert in Kelowna which was very cool! And we also hand delivered one bracelet while Dallas was on a very cool trip across Canada with the CP Holiday Train which made a stop in Armstrong (photo courtesy of Dallas' twitter selfies)
Six strings, six bracelets with two inspired by Dallas' songs Jumped Right In (sea glass style) and Nothin But Summer (sandy beachy tones). The best part, is fans supported this with gusto, and we were able to do some great things via the World Vision Gift Catalog as well as Union Gospel Mission. Since part of the proceeds we sent were near Christmas time we decided to support UGMission and sent just under $78 dollars, which was enough to help feed 25 people!
With World Vision we were able to send the rest, 'buying' the following items:
A piglet!
School lunches for 20 kids for a month
Sports Balls (kids need to run around and play too)
Life Saving medicines for 10 kids
All totalled we raised just under $200 dollars for 6 strings! A hearty warm thanks to Dallas Smith and to the fans who supported us through Twitter and our Facebook page.. You guys are the best.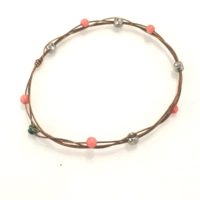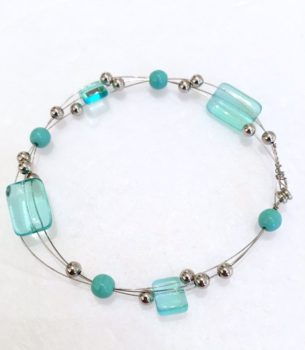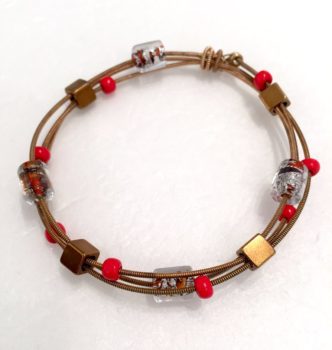 © Comfort Doll Project