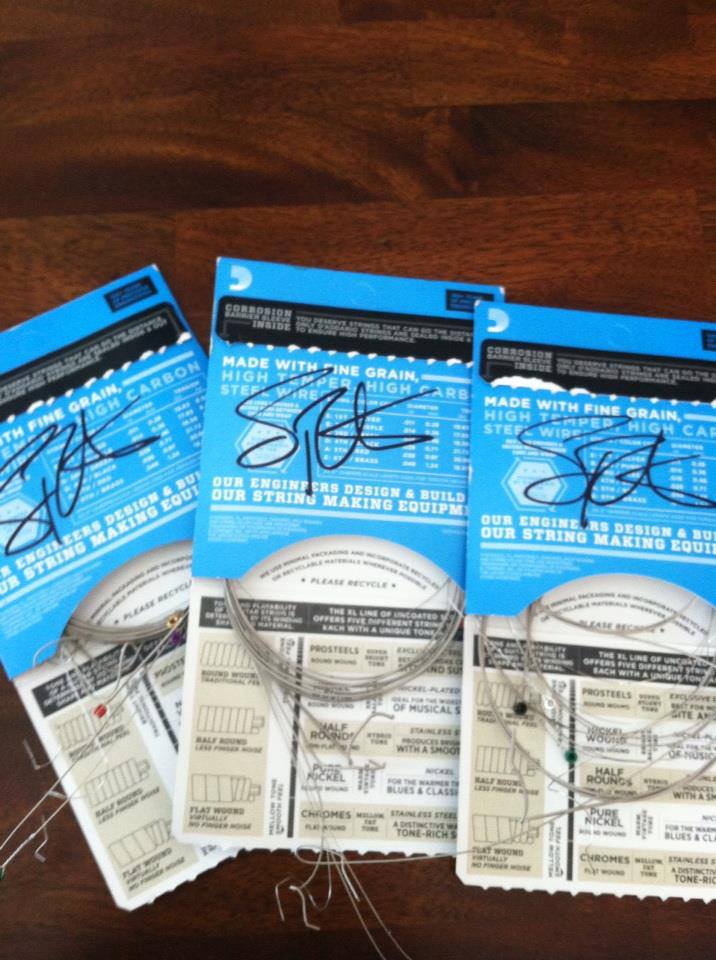 We have strings!! We went to a music fest a week ago in Hinton, Alberta to see Sam Roberts Band among others (Blackie and the Rodeo Kings, Elliott Brood and more) and prearranged with Sam's mgmt about 6 months ago for them to save strings for us! We weren't sure if we'd see Sam at this show, or the next show in Vancouver but it all worked out beautifully, and we had Sam autograph the packages that his Tour Manager put the strings in for us. We have strings from Sam and Dave Nugent (Nuge) and no idea who's are who's or which guitars they came from but that's the fun of it all 😉
Bracelets will be made… and auctioned but probably not until October or even later.. we still have a PILE more Billy Talent strings to create and auction first!
Many thanks to Sam's mgr, and his tour manager, and to Sam for his time and kindness.