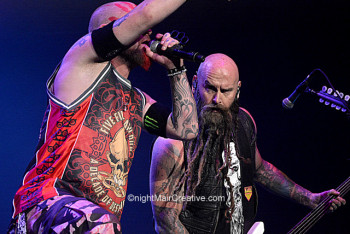 Chris Kael from Five Finger Death Punch donated his bass strings to us a few weeks ago and we jumped in fast and furious to make bracelets and a few necklaces .. thanks to Chris re-tweeting our first tweet announcing the strings, we were inundated with people all wanting one! (fantastic!)
Couldn't keep up at one point – the phone on my battery wore down trying to keep up with all the tweets haha.. the BEST kind of problem to have! Here is a small sampling of things we made with Chris' 6 donated strings.
Lots of skulls 🙂 (Chris is the one glowering in the above photo.. his trademark look hah)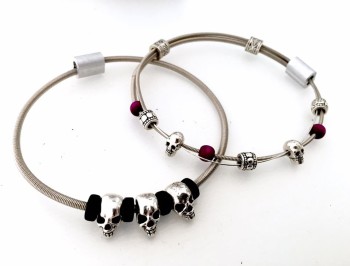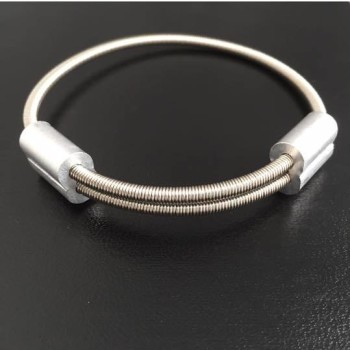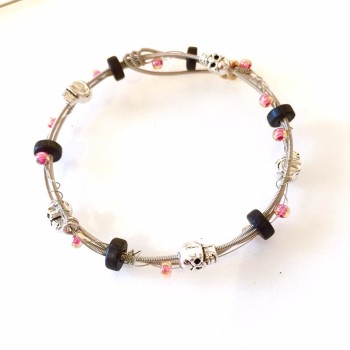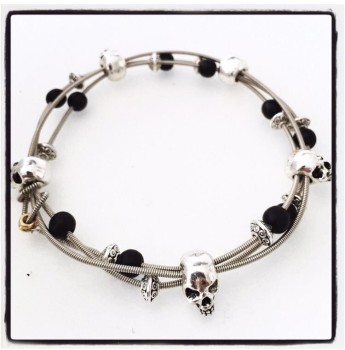 All told we were able to create 15 bracelets and a necklace from 6 strings! The fans were super supportive, and we raised a whopping $355.00 for World Vision. We asked fans on Twitter if we should do a little for many, or go 'big' and do something huge with the amount.. the overwhelming response was 'go big or go home' haha! SO..
We did the following:
Stocked a medical clinic
Immunized an entire community
Lunches for 50 school kids for an entire month
Support street children including a safe place to live, education etc
Bought baby chicks for a family to raise for meat and breeding
Soccer balls for kids to be kids!
Thanks so much to the fans who purchased the items, shared our posts and helped make this a huge success, and again to Chris' assistant Brad for getting the strings to us, ands huge thanks to Chris Kael who's motto is #PositivelyAffectingLives and who lives what he preaches!
©comfortdollproject.com